Resetting your life with the Whole30? Biltong is the perfect quick and easy protein option. Add it to your eggs in the morning, or as a prep-free protein in your dinner in case the hanger hits. Biltong is made with just six simple ingredients, beef, vinegar, black pepper, salt, chili pepper, and coriander, making it the perfect clean food option.
Still unsure what whole30 is? The Whole30 diet is a 30-day diet that emphasizes whole foods and the elimination of sugar, alcohol, grains, legumes, soy, and dairy. It is similar to but more restrictive than the paleo diet, as participants may not eat natural sweeteners like honey or maple syrup.
Kalahari Biltong will become your Whole30 pantry staple! Our biltong is made of whole ingredients, contains no sugar, and is completely soy free! Grab of biltong today and Whole30 on!  
Kalahari Biltong, Named the "Best Biltong" by New York Magazine!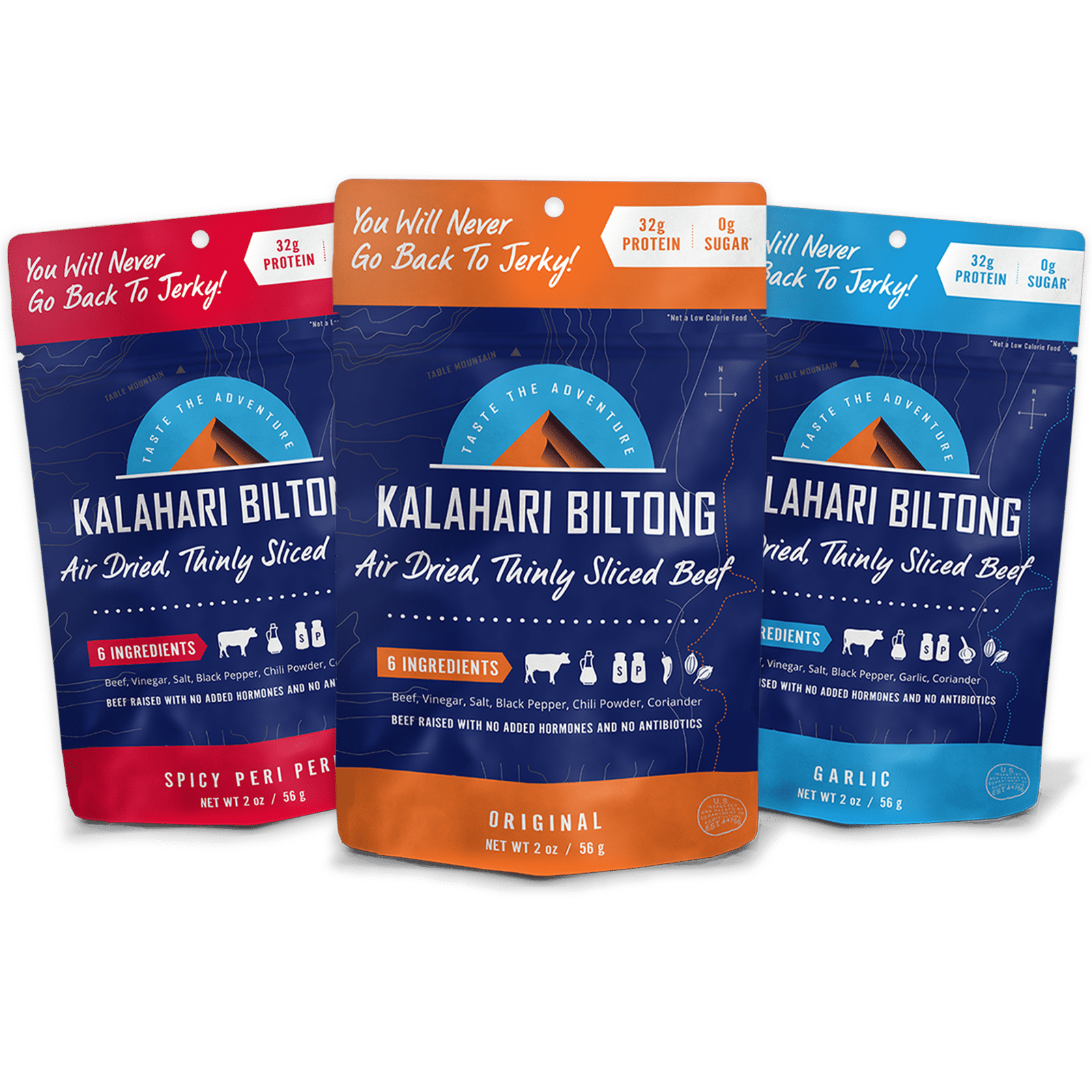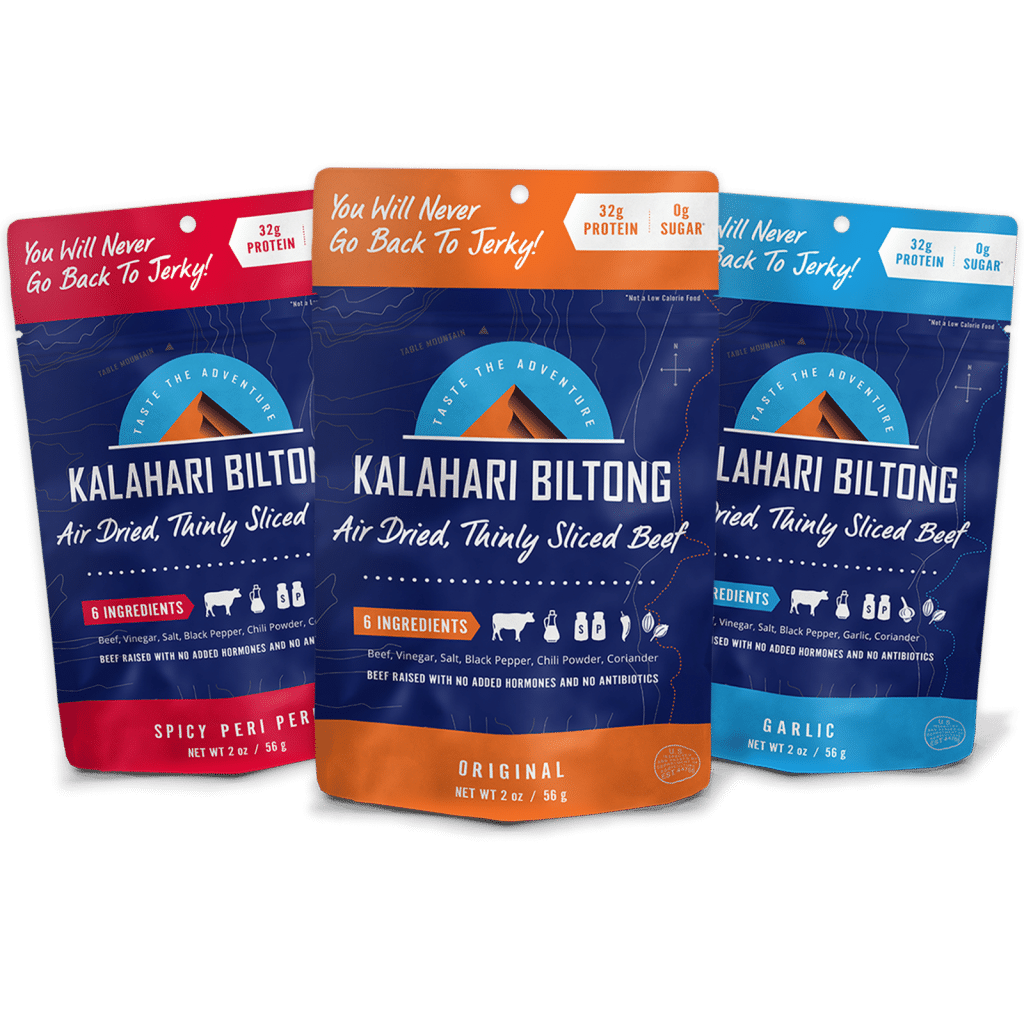 $23.25 and Free Shipping!
Kalahari Biltong Variety Pack!
Original, Spicy Peri Peri, and Garlic Biltong
Our Biltong starts as hand-cut strips of the finest American beef. We then marinate it in our time-tested blend of vinegar, pepper, coriander, spices and a dash of salt. During their 2 week hang dry, it develops an extraordinary depth of flavor. The result, a unique cross between Jerky, slow roasted beef and fine Italian prosciutto.
160 Calories, 32g Protein, 0g Carb, 0g Sugar
Made in the USA
Recipes inspired by Whole30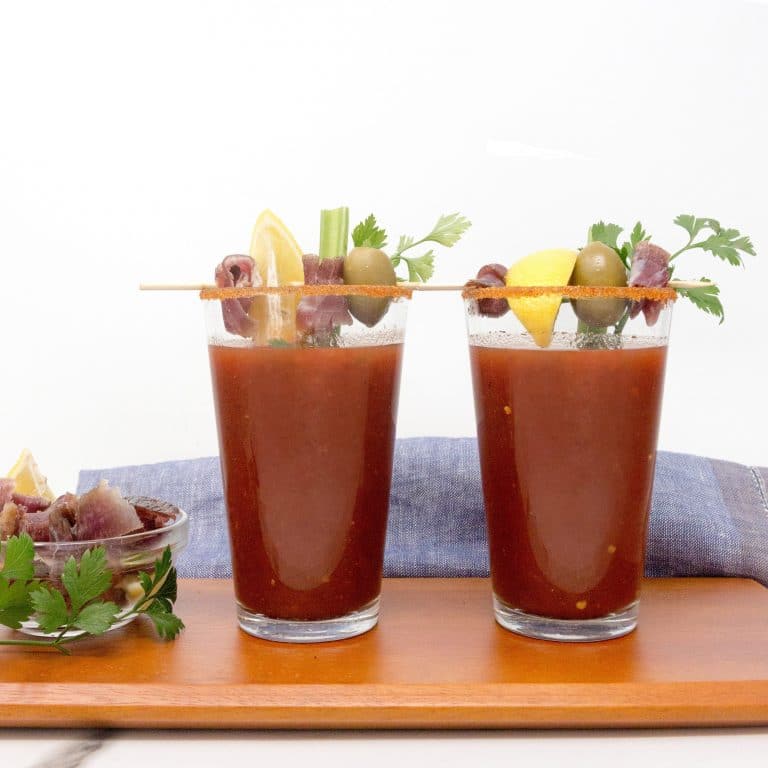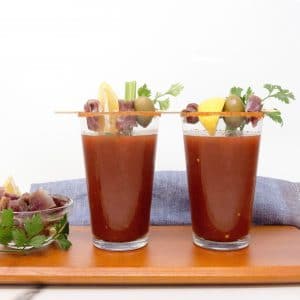 Kalahari Biltong Recipe Series: Who doesn't love a good Bloody Mary? We know we do! Savory and packed with enough flavor, and everything else, to
Read More »