Kalahari Biltong Recipe Series:

Who doesn't love a good Bloody Mary? We know we do! Savory and packed with enough flavor, and everything else, to bust through the fog of any weekend morning. The best part? Easily customizable – which is why we love adding 
Biltong
 to our beloved bloody's.
How to make the perfect Biltong Bloody Mary:
1 small plate Old Bay seasoning
1/4 teaspoon fresh lemon juice
2 ounces vodka
6 ounces tomato juice
8 dashes Worcestershire sauce
6 dashes Tobasco Sauce
1 stalk celery
Pour some celery salt & Old Bay onto a small plate
Rub the juicy side of a lemon/lime along the lip of a pint glass
Roll outer edge of glass in Old Bay until fully coated
Fill with ice and set aside
Squeeze Lemon and lime wedge into a shaker and drop them in
Add the remaining ingredients, and fill with ice
Shake gently and strain into the prepared glass
Garnish with a celery stick and some Peri Peri Biltong!
Want More Biltong Recipes?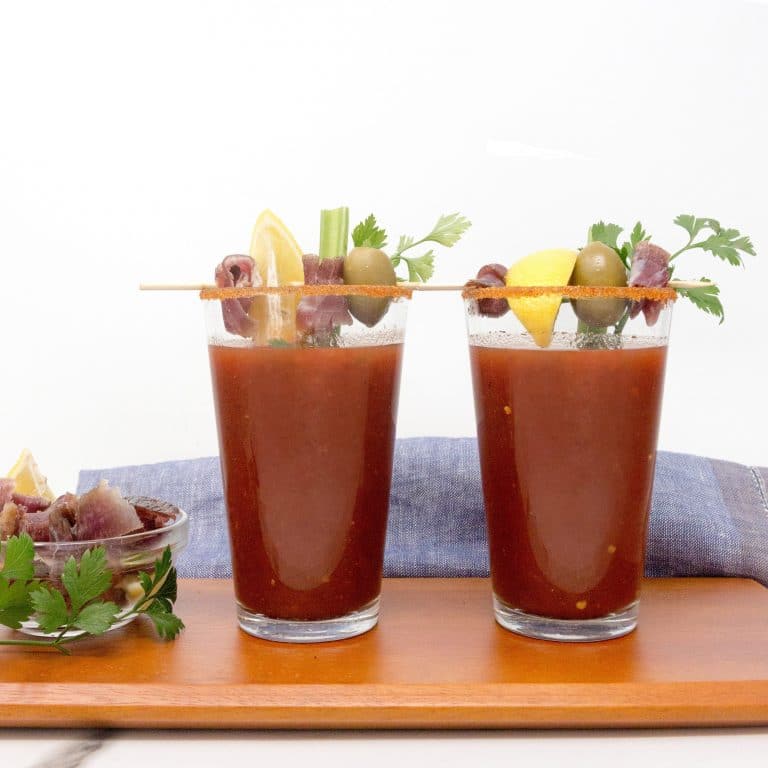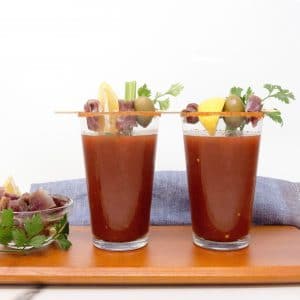 Kalahari Biltong Recipe Series: Who doesn't love a good Bloody Mary? We know we do! Savory and packed with enough flavor, and everything else, to
Read More »